Poet and Writer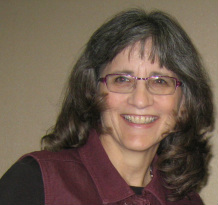 I have loved writing since I was about ten years old, and often gave my stories and poems as gifts to my family. From keeping journals to composing poetry and articles, writing has been a way to understand myself, my faith and the world around me.
I have worked as a freelance journalist for Lake Country Publications in Hartland, Wis., and for CNI Newspapers in Milwaukee, with a focus on features and people in the community. I have also done copywriting and editing, and have facilitated writing workshops for youth.
A lover of the arts, I was the co-editor of the project, One Vision: A Fusion of Art, Poetry and Dance in Lake Country, and have organized community poetry readings and fundraisers. I am also a longtime member of Wisconsin Fellowship of Poets and of the Wisconsin Writers Association.




---